Production capacity and
non-negotiable quality
As suppliers of different systems, we are agile and constantly share information and ideas in order to achieve innovative solutions. From the most basic functions that guarantee a safe and efficient driving, to the comfort and connection of the user with the rest of the world.
Design, engineering and prototyping
Our engineers have at their disposal all the available advanced design and analysis tools to design complex systems.
Our agile prototyping process gives clients the assurance of fit and function into their production lines.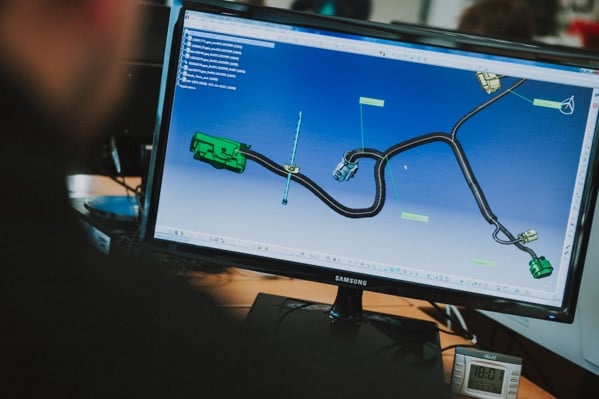 Quality
In order to guarantee the highest quality, 100% of Cablerías' production is subjected to rigorous testing procedures, set for each project.
Our laboratories validate the designs of new projects whilst evaluating their performance and materials, both in specific customer tests and surpassing industry standards.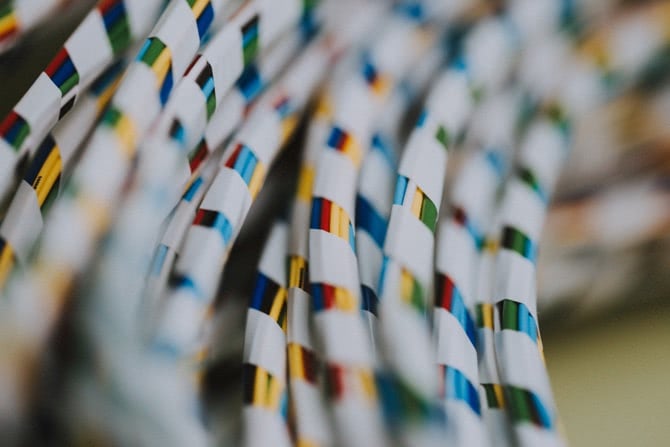 Production
Our systems are manufactured with the most advanced equipment and tracking processes. This technology allows guaranteeing every piece that leaves our production centres and introducing the possibility of modifications and continuous improvement through lean processes.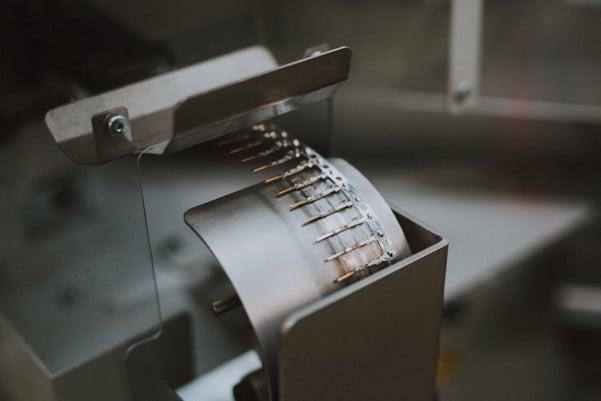 Manufacturing technologies
Automatic cable cutting and crimping
Terminal ultrasonic welding
Isolation displacement
Wire twisting
PCB welding
Assembly lines
Electrical checking
Sealing verification
Subsets already assembled of electrical wiring with plastic parts
Mechanical crimping
Automatic coaxial cable cutting and stripping
Automatic unitary seals positioning
Ultrasonic conforming of cable ends
Splice ultrasonic welding
Thermo-shrinkable sealing sleeve installation
Cable ends tinning
Components with highly innovative plastic compounds
Programa Re-Acciona: servicios de análisis del potencial competitivo, profesionalización y desenvolvimiento estratégico

Esta empresa participa en el Programa Re-Acciona, cuyo resultado es favorecer el crecimiento y consolidación de las Pymes, mejorando su financiación, tecnología y acceso a servicios de apoyo avanzados
Operación cofinanciada por la Unión Europea
Programa Operativo FEDER Galicia 2014-2020
Conseguir un tejido empresarial más competitivo
Una manera de hacer Europa